By Philippa Kiraly, Special to the Sybaritic Singer
Picture a gathering place, with people drinking, eating, chatting in relaxed fashion, and musicians tuning up nearby. It could be the Leipzig coffee house where Bach often played, or one of the venues used by Pacific MusicWorks Underground for concerts of music just such as might have been performed in Leipzig 300 years ago.
Last Tuesday night, it was downstairs at Capitol Cider on Capitol Hill. It was full of eaters, drinkers and conversation, and the five musicians also eating, drinking, checking phones while waiting to begin playing.
Which composers influenced G.F. Handel?
The performance they gave was of music by composers who taught and influenced G.F. Handel, composers whose names we don't know and whose music we've never heard, but which is nevertheless well worth bringing to our notice.
In order of Handel's youth and growing maturity, they were Friedrich Wilhelm Zachow, who taught him not only harpsichord and organ, but also violin and oboe and whose Trio Sonata in D we heard; Reinhardt Keiser, an opera composer and conductor in Hamburg, whose fame was later eclipsed by Handel who learned much from him. We heard a short section of two recitatives and arias from his opera Octavia. He was followed by Arcangelo Corelli, a major composer of the era (and father of Domenico) and a big influence when the young Handel went to Italy, an influence which lasted much of the rest of Handel's life. we heard a Trio Sonata in G of his and then a gorgeous aria by opera composer Agostino Steffani, another major influence.
Handel returned to Hamburg where, as luck would have it, his patron was Elector Georg Ludwig, who later became George the First of England. Handel lived the rest of his life in England.
We heard a very brief Sonata by Handel himself, then three short works by virtuoso cellist Nicola Francesco Haym, whose interest in writing for his instrument shows up in these, and finally we heard one of Handel's most famous arias from his popular opera Giulio Cesare, "All' lampo dell' armi."
Reginald L. Mobley shines with Pacific MusicWorks Underground
What a feast for the ear! The excellent performers were baroque violinists Tekla Cunningham and Anna Maberry, baroque cellist Caroline Nicolas and harpsichordist/host/announcer and moving spirit behind the Underground performances Henry Lebedinsky, while the vocal music was sung by one of today's premier countertenors, Reginald L. Mobley, a superb musician whose performances here are eagerly awaited and totally satisfying.
While Mobley can easily fill a cathedral with his voice, it is equally suited to an intimate space like Capitol Cider. Exquisitely nuanced musically, one could see the expression of what he was singing in his face even if the language was unfamiliar. For those who speak them, the comment was that both his Italian and his German pronunciations were excellent, while his diction was so clear one could hear every word. His artistry and technique seemed effortless even to people only a few feet away, while his idiomatic ornamentation and roulades of fast notes in the Giulio Cesare aria was awesome.
Pacific MusicWorks Underground is a special listening experience
The Underground concerts are Lebedinsky's brainchild, the point being to bring music in first-class period performance to people who might not think to come to a concert hall, and it's his imagination and diligent research which makes these performances such a success. There is no written program, but behind the musicians there is a screen with lively details of composers and music and, in this case, Handel's musical education, plus photos of contemporary portraits of many of those described which Lebedinsky has unearthed in his research.
At the same time, he introduces the music and the performers, with irreverent asides, often with a glass in his hand and clad in jeans. It's all very homey, and great fun. These programs are repeated in several venues, including the event room of a residential building, a winery, and a church—and happen every month is the season. Many devotees try to come to every one.
---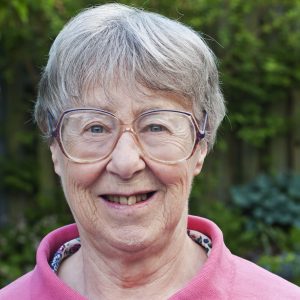 Philippa Kiraly has been writing classical music criticism since 1980, for several newspapers in northern Ohio and Seattle, magazines, both local and national, and blogs. She is passionate about the importance of independent criticism for the fine arts.
Pippa is a keen gardener, a keen grandparent, and can get lost in a good book.