By Philippa Kiraly, Special to the Sybaritic Singer
Seattle Opera's Eugene Onegin is a lively, exciting, visually attractive, well-acted, musically wonderful and vocally excellent production of Peter Ilych Tchaikovsky's work, albeit with irritating over-emphasis in several instances.
The story takes its libretto (by Tchaikovsky himself with Konstantin S. Shilovsky) from Pushkin's verse drama of the same name. Briefly, two sheltered young sisters in a rural community receive a visit from a neighbor, Lensky, who brings with him a friend, Eugene Onegin, who has recently inherited land in the area. Lensky and the younger sister Olga are engaged while the older sister, Tatyana, falls instantly for Onegin, a worldly type bored by the countryside and by innocent girls.
Tatyana writes a love letter to Onegin and is cast into gloom by his rejection. Onegin, angry at being dragged to a ball given by the girls' parents, flirts with Olga to the extent that Lensky is enraged, challenges his friend to a duel, and is killed. Some years later, Onegin, who flees the country post-duel, returns and attending a ball in the capitol, sees Tatyana again, now a sophisticated woman married to a prince. He now decides he is in love with her, bombards her with letters and tries to get her to run off with him. In turn, she rejects him and he is left bereft, disillusioned and empty.
A sophisticated and melancholy masterpiece with an excellent cast of performers
This production, staged by director Tomer Zvulin with associate Stephanie Havey, opened Saturday night at McCaw Hall for a two-week run. The Saturday cast included Finnish soprano Marjukka Tepponen as Tatyana, mezzo Melody Wilson making her debut here as the younger sister Olga, tenor Colin Ainsworth as Lensky, and baritone John Moore as Onegin.
At the opening, the backdrop is a stunning vista of golden wheat fields stretching to the horizon, with birch tree trunks in the foreground and mackerel clouds in an immense sky above. Lighting of this lovely scene (by designer Erhard Rom) which is behind all outdoor scenes in the opera, is beautifully achieved by Robert Wierzel, showing different times of day.
Just before this, however, is an odd appearance. At the beginning of the overture, the curtain rises to show a white-haired woman in the dress of a young girl, standing motionless. She walks off as the scrim rises to show the full stage and backdrop. Who is she? We don't really figure it out until the end. However, Tatyana wears the same dress.
The first scene includes the girls' mother, Madame Larina (mezzo Margaret Gawrysiak) and their nurse Filipevna (contralto Meredith Arwady), but here the girls' characters are laid on, not with subtlety but with a trowel. Olga skips everywhere, like an overactive, ditsy six-year-old rather than a girl on the verge of marriage, while Tatyana mopes in a corner with a book, refusing to join in harvest festivities and behaving like a teenage drama queen.
Eugene Onegin's show-stopping ballroom dances and tense confrontations
Action really gets going with the family ball, and the flirtation between Onegin and Olga. But why does Olga allow it, even encourage it in this production? Is she really so naive and heartless not to realize the consequences of her acquiescence? At the start of this scene, all the women in the ballroom turn and point at arm length at Onegin. Is this to show how different he is from the neighborhood? It seems unnecessary. His actions later show his character well enough. He and Lensky come to blows onstage, separated by onlookers. An enraged Lensky challenges Onegin to a duel in a scene which has the audience breathless.
At the start of this act we again got a white-haired figure, this one dressed as Onegin is, standing motionless mid-stage, only walking off as Onegin walks on.
The dramatic duel scene, at dawn, snow falling, shows the ambivalence of both men as well as their inability to stop. Lastly we have the final ball scene, and later the actions of Onegin as he tries with letters and by bursting into her boudoir to persuade Tatyana to run off with him, another cliffhanger situation to watch. To her credit, she doesn't and Onegin is shown up to be the heel he is, and his despair at the emptiness of meaning in his life.
Glittering costumes and nuanced psychology in Seattle Opera's Onegin
This colorful opera is served well by both everyone's acting and almost all the voices, including smaller roles such as Arwady as the caring Nurse and a fine aria by bass David Leigh as Tatyana's husband, Prince Gremin. The large chorus of peasants and people at the ball move and sing with spirit, trained by chorusmaster John Keene. All four main characters have voices which will be very welcome when they return to Seattle Opera. Isabella Bywater's period costumes also add variety and color.
Aleksandar Markovic makes his conducting debut here with this production, and the entire opera is underpinned by his fine interpretation and performance by Seattle Symphony musicians in the pit.
We never discover what the two older versions of Tatyana and Onegin are doing there, unless we are being reminded, again unnecessarily, of Robert Frost's poem about the road less traveled and thus, choices made.
---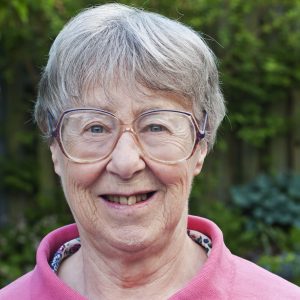 Philippa Kiraly has been writing classical music criticism since 1980, for several newspapers in northern Ohio and Seattle, magazines, both local and national, and blogs. She is passionate about the importance of independent criticism for the fine arts.
Pippa is a keen gardener, a keen grandparent, and can get lost in a good book.