By Philippa Kiraly, Special to the Sybaritic Singer
In the middle of the ninth century, a remarkable female composer flourished in Byzantium, by name Kassia. What's even more remarkable is that much of her music has survived, used even today in Greek Orthodox churches.
Cappella Romana has sung some of her music before, but it is now embarking on an ambitious project to create scholarly editions of her complete output of sacred works—as much as is known—and of course to perform it.
Those of us on Cappella Romana's regular concert circuit are the beneficiaries, and the first of the Seattle performances took place Friday night at St. Demetrios Greek Orthodox Church in Montlake.
The ancient music of ninth-century nun, poet, and hymnographer Kassianë, a.k.a. Kassía
Fourteen singers, both men and women as was common in that era in Byzantium and including founder and music director Alexander Lingas, made it clear what an imaginative composer Kassia was for her time. Much of the music sung was in unison over a drone, often with a solo and response component, and it was mostly with a beat of four steady notes, sung with vigorous emphasis on each. But within those beats there were melody, brief runs and ornamentation, plus long descriptive melismas—a line of notes on just one word of text—and with a wider vocal range than is often the case in very early music.
The performance included both hymns and chants, some for use at Christmas, others during Lent, culminating in Kassia's most well-known and performed work, a hymn for the Wednesday before Easter. It's a long and intense piece, and Cappella Romana gave two versions of it, one which is probably the earliest one extant, the other a much more embroidered version arranged, it is thought, by a Meletios the Monk sometime in the later medieval era.
New discoveries, researched and led by Cappella Romana music director and founder Alexander Lingas
Cappella Romana may be the world's most appropriate group to perform works like these. Lingas is a renowned scholar of this music worldwide, recently receiving from the Archbishop of Constantinople the appellation "Archon Mousikodidaskalos," which very roughly translated means "the very best of music teachers." He has gathered this core group of singers over nearly three decades, encouraged them to learn the difficult Byzantine music notation, which looks like hen scratches to us uninformed; and also to sing in the style of the Greek Orthodox church. Many of them are now cantors in those churches.
This sound is a sonorous one, rich, resonant, strongly cored, virtually straight tone, and with the start of each phrase seeming to arrive from below the note, though it actually doesn't. Women's voices are of course lighter, and while well-cored and straight tone, there is less of the push on each note, while Cappella Romana's pitch sense is unerring. Hearing them sing this very early church music can feel deeply hypnotic and restful.
All in all, this was a fascinating concert, and it will be enlightening to hear more of this Kassia project.
---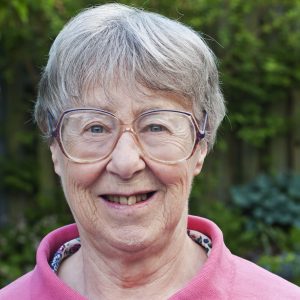 Philippa Kiraly has been writing classical music criticism since 1980, for several newspapers in northern Ohio and Seattle, magazines, both local and national, and blogs. She is passionate about the importance of independent criticism for the fine arts.
Pippa is a keen gardener, a keen grandparent, and can get lost in a good book.