By Philippa Kiraly, Special to The Sybaritic Singer
I've been to most of the Seattle Symphony's programs this season, now a month old, and each concert has been full of fresh insights and often breathtaking—a string of memorable experiences.
Thursday's performance was no different. The intended guest conductor became ill, and his place taken by the Toronto Symphony's conductor emeritus, Peter Oundjian, an inspired choice who gave us the most exciting rendering of Mendelssohn's Symphony No. 3 I have ever heard. The orchestra was chamber-sized, a good half of the musicians being in the pit for Seattle Opera's Cinderella, but it was actually the right size for a Mendelssohn performance and also for the Schumann Piano Concerto in A minor which preceded it.
The concert began with British composer Anna Clyne's Within Her Arms, a work with similar ambiance to Barber's Adagio for Strings, composed in 2009 as an elegy for her mother. For strings only like the Adagio, Clyne's work used just three players in each of the five string groups, the violins and violas standing as in a baroque performance, each with an individual music stand.
Clear grieving was there but this was not a dirge, more a recognition and a memorial. At times the music broke into fragments of phrases or single notes with tiny pauses, like individuals speaking to each other gently, sometimes it rose a little in volume and energy, but died away almost to nothing at the end. Oundjan led it with understanding, the musicians following him closely.
The central work on the program, Schumann's Piano Concerto in A minor, included the young Italian pianist Beatrice Rana as soloist. As with almost all the newest generation of soloists, Rana's technique was impeccable and easy, but she also brought a caressing touch in soft, rippling passages, and plenty of power in others, the whole always feeling musical.  Oundjian and the orchestra stayed closely with her, the whole having an interleaved collaboration and balance.
She gave a very brief encore of Chopin's Étude in G-flat major, Op. 25 No. 9.
From the start, Oundjian elicited nuanced shaping and swirling emotions in the Mendelssohn performance which made it feel very alive, becoming tempestuous at times, joyful at others, stately and majestic in the third movement, and emphatic and energetic at the end. It was a thrilling, masterly performance to end what had been a fine concert already.
The audience was deeply appreciative of each work on the program and made that clear.
---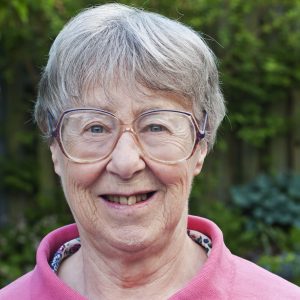 Philippa Kiraly has been writing classical music criticism since 1980, for several newspapers in northern Ohio and Seattle, magazines, both local and national, and blogs. She is passionate about the importance of independent criticism for the fine arts, an art in itself which is dying with little interest by many publications and no longer a viable career for most. But writing for tickets is always worthwhile!
Pippa is a keen gardener, a keen grandparent, and can get lost in a good book.