By Philippa Kiraly, Special to The Sybaritic Singer
All Photos: Seattle Opera presents The (R)evolution of Steve Jobs | Philip Newton photo
Co-commissioned by Seattle Opera, Mason Bates' new opera The (R)Evolution of Steve Jobs is as contemporary as it gets, about the genius of Apple, the explosion of technology and the center of this whirlwind, Steve Jobs himself. The West Coast premiere of the opera happened Saturday, February 23rd at McCaw Hall and performances continue through March 9th.
Bates' score is not the impenetrable avant-garde style which it could be given the subject, but music totally approachable with themes and, as he describes it, sonic identities for each of the main characters. But it isn't just Bates' music which makes this opera so compelling, it's the shape of the libretto fashioned by Mark Campbell (people may remember him as the librettist of As One, the chamber opera coming-of-age story about a transgender woman mounted by Seattle Opera in 2016).
Campbell has described, not a straightforward narrative of Jobs' life, but an arc encompassing the man: first an enthusiastic child given a workbench and a set of tools by his father, then a young man with vision, a girlfriend, a serious interest in Buddhism, plus a friend of like mind, Steve Wozniak; then the brilliant inventor/businessman, by now obsessive, ruthlessly single minded and controlling, unsympathetic to workers, dismissive to Wozniak and cruel to the ex-girlfriend mother of his unwanted child.
And then he starts to descend from that pinnacle, demoted by his board, his work less successful and ever more chaotic, a tired man in denial of his own illness, though perhaps subliminally aware and in consequence becoming ever more frantic to achieve his vision. It's his wife, Laurene Powell Jobs, who makes him recognize what he has become, helps him regain his humanity and to see a doctor. His Buddhist mentor, the monk Kobun Chino Otogawa, appears throughout the opera with gentle sage comments and these Jobs remembers. The opera changes via a flashback to Jobs and Laurene's wedding ceremony and, with just a change of flowers, to his memorial service, then, lastly, back to that garage, where his childhood self is working at his fathers' gift, the workbench.
Bates' music for Jobs is orchestral, electronic and acoustic—he loved acoustic guitar—and he marries these seamlessly. Percussion and electronics add sounds which remind the listener of gears or machinery clicking away, beeps and knocks, some of which seemed to come from the back of the hall. For Laurene, the music is more serene, slower, strong and steady befitting the person who is Jobs' rock. His other major influence is Kobun, who actually died some years before Jobs but whose words and person echo in his mind. His music is imbued with Tibetan gongs and singing bowls, again easily fitting in with the rest of Bates' orchestration.
Vita Tzykun's set designs are simple—big panels moved around, always parallel to the front of the stage and on which are projected videos of scenes like the garage or mountains where Jobs took girlfriend Chrisann, or the electronics being worked on at his office or, later as they get more and more frenetic, whizzing past in his mind; all these designed by Benjamin Pearcy of 59 Productions.
This imaginative and brilliantly put-together opera would come to naught were it not for the excellent singers: powerful baritone John Moore as Jobs, bass Adam Lau as Kobun, mezzo-soprano Emily Fons as Laurene Jobs, soprano Madison Leonard as girlfriend Chrisann Brennan, tenor Garrett Sorenson as Steve Wozniak and baritone Morgan Smith as father Paul Jobs, plus a chorus and a teacher who have only a brief presence. The opera only lasts 90 minutes without any intermission, but it is emotionally such a rich experience that longer might feel too much. As it is, Laurene's last long aria/recitative does seem to draw out the final scene a bit too long.
Seattle Symphony members perform under conductor Nicole Paiement who, in her Seattle Opera debut, is excellent at keeping the various musical elements together and under the voices while keeping the entire work moving along.
---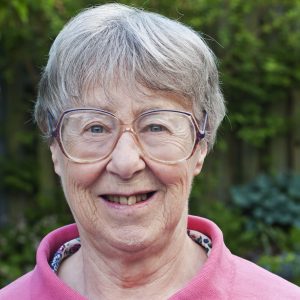 Philippa Kiraly has writing classical music criticism since 1980, for several newspapers in northern Ohio and Seattle, magazines, both local and national, and blogs. She is passionate about the importance of independent criticism for the fine arts, an art in itself which is dying with little interest by many publications and no longer a viable career for most. But writing for tickets is always worthwhile! Pippa is a keen gardener, a keen grandparent, and can get lost in a good book.