While most of you are enjoying the beginning of the new year, I have been finally getting around to reviewing all that went down in 2012. I added 86 new posts to the Sybaritic Singer in 2012. I do not consider that number to be very high but I do not blog everyday, as I'm sure you have noticed. One of my goals is to add more performance reviews in 2013. It is extremely important to me to highlight the exciting performances and organizations that abound in Charm City. Without delay, let's get into the posts:
These posts are always the biggest hit each year. Obviously, we are all curious about which schools are considered the best choice whether we're applying to schools or keeping track of our alma mater. No doubt the 2012 list will be just as popular.
2012 brought the first installment of our 29 Days to Diva series. I still get comments from singer friends about how much they enjoyed reading through these posts. For that reason, I'm happy to say I'll be writing another series (but it will only be 28 days – no leap day this time around…) Ready to put your career in gear? Meet me back here on February 1st.
We reviewed the four main components for a rock star résumé on Day 2. Did you fix your own? How does it stack up now?
The Figaro Project presented a hilarious re-telling of Mozart's darkest opera with their "Who Killed Don Giovanni?" I am personally looking forward to their 2013 performances as well. It will be quite the year for them.
Trust me: student loan debt is not sexy. However, it is a large and complicated problem for many creative professionals. With the current economic anxiety that surrounds us, it is especially important for us to talk about this obstacle.
MVMS was recently opened in the 1000 block of Charles Street. The purpose of MVMS is to provide emerging professional and established professional musicians with a musical co-working space in the heart of Baltimore City. Unfortunately, MVMS will be shuttering this year. This brings up an important discussion the music professionals of Baltimore should have. What would it take for us to sustain a musical co-working space?
Dr. Shin'ichi Suzuki, inventor of the international Suzuki method of music education, has oft been quoted as saying, "Practice only on the days you eat." I think this post may have reminded many of our divas of 2011's quick news: Shouldn't You Be Practicing? which has been a perennial favorite.
"Auditions are not meant to be a demeaning and demoralizing experience. The judges want you succeed. They would desperately love to have knock-out audition after gold-medal audition. They are simply looking for what they think would fit their production best. Be confident in your preparation and sign up for another one."
"Your bio is a music business document designed to inspire interest in your product/service. Singers should focus on writing their bios for the contacts with whom you are trying to collaborate and impress. The bio is an exercise in writing a beautifully balanced portrait of yourself as a musician. "
Rhymes With Opera has been one of my favorite ensembles/organizations since I started covering the Baltimore music scene. Their commitment and passion is evident and I will always line up for whatever they have to offer.
Vincent gave Sybaritic Singer readers some valuable advice about creating your own opera company and insight into their innovative production of Don Giovanni.
and finally,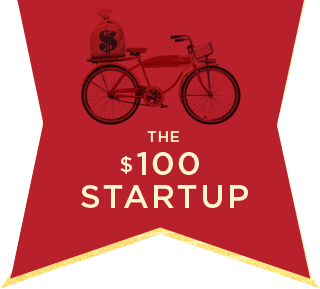 In this post I gave a list of the top ten reasons why singers should definitely read the book. "When reading the examples in this book from people who have startup businesses in every imaginable field (even delivering mattresses by bicycle!) it boggles my mind to listen to singers that don't believe their passion will provide an income."
This post really helped me define how I feel about all the musicians that read this blog. Each year, I want us all to grow more healthy, wealthy, and wise. We have all the tools we need to succeed. We are torch-bearers of high culture in a society that doesn't realize how important it is. Here's to a 2013 that is full of more hope, success, and love than we ever imagined could be possible.